Le mardi 10, on commence notre journée dans le quartier de Wynwood à Miami, un quartier plein de Street art. On prend un bon brunch au milieu des fresques, puis on se promène. C'est impressionnant, ce quartier paraît immense, et tous les murs sont peints !
On Tuesday 10, we start our day in the Wynwood district in Miami, a neighborhood full of street art. We have a good brunch in the middle of the murrals, then we have a walk. It's impressive, this neighborhood looks huge, and all the walls are painted !
Les murs sont peints par de très bon artistes, au pinceau ou à la bombe de peinture. J'ai essayé de retrouver les artistes pour certains d'entre eux.
The walls are painted by very good artists, with a paintbrush or paint bomb. I tried to find the artists for some of them.
Portraits de Andy Wahrol et Jean-Michel Basquiat, réalisé au pinceau par Elisabetta Fantone
Portraits of Andy Wahrol and Jean-Michel Basquiat, made with a paintbrush by Elisabetta Fantone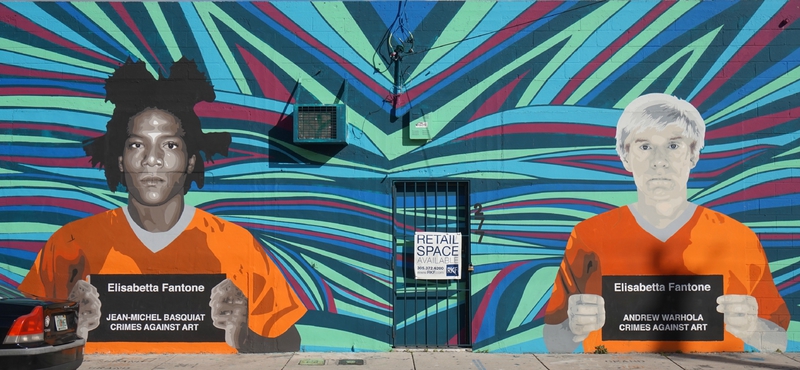 Oeuvre de Martin Whatson sur un mur d'une école primaire
Work of Martin Whatson on a wall of a primary school.
The sun Godesses, par Kevin Ledo et Fin Dac, fait au spray et feuilles d'or
The sun Godesses, by Kevin Ledo and Fin Dac, made by spray and gold leaf.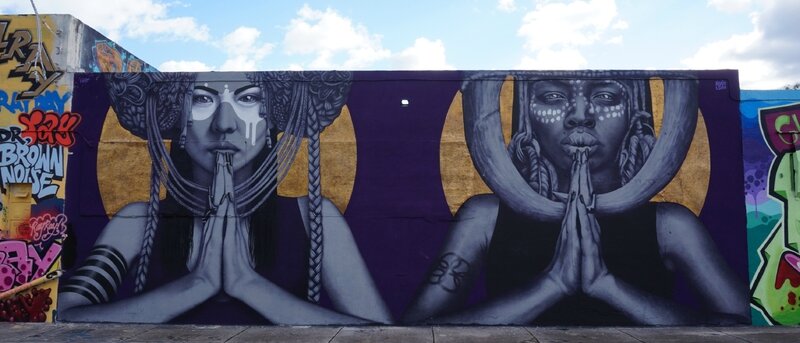 J'ai pas trouvé l'artiste...
Could not find the artist...